The 5 day juice cleanse is a period where you commit to exclusively drinking fruit and vegetable juices with an aim to regain your vitality, shed some pounds and kick-start a healthy lifestyle.
Also known as a juice fast, the cleanse can and will recharge your body and align your diet for optimal wellness. The 5 day juice cleanse as you might have guessed by now, entails drinking juice for 5 days straight.
A juice cleanse is the perfect way to reset and power up your body with clean, fresh, plant-based energy. When you go on a juice fast, your system is flooded with a healthy abundance of vitamins, phytonutrients, and minerals.
A combination of these plant compounds help to keep your body strong, looking beautiful. But most importantly fight diseases or keep your body in a state of optimum health so you don't get diseases to start with.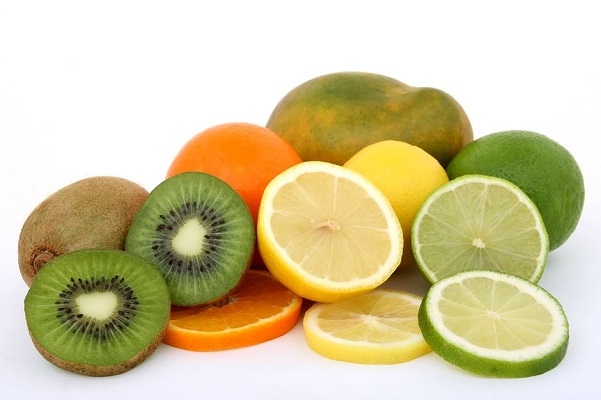 Things To Consider Before Commencing A 5 Day Juice Cleanse
With a few exceptions, juice cleansing is suitable for most people. It is ill-advised to attempt a juice fast if;
You are pregnant or nursing.
Under the age of 18 years.
Have a severe medical condition or are currently on medication.
It is always recommended to consult your doctor before commencing the 5 day juice cleanse.
If you do the juice cleanse correctly, you can look forward to benefits such as, your system will begin to crave healthy organic foods, which makes your new healthy lifestyle so much easier.
Benefits Of A juice Cleanse
Weight loss
Boosted immune system
 Clear healthy skin
Your body will be detoxified which means you will have better digestion
Reduced brain fog
Higher energy levels
Improved absorption of nutrients
Potential Side Effects
Beyond the benefits of juicing, there are some potential side effects that may accompany a five day juice fast that you will need to be aware of.
It is recommended to promptly consult your physician if any adverse symptoms occur or persist. Safety first as always.
Most side effects of juice fasting are only temporary and will resolve immediately you resume a healthy diet once your five day juice cleanse is done. The side effects include but are not limited to:
Headaches
Fatigue
Low blood sugar
Dizziness
Constipation or diarrhea.
Some symptoms may, however, dissipate with increased fluid intake.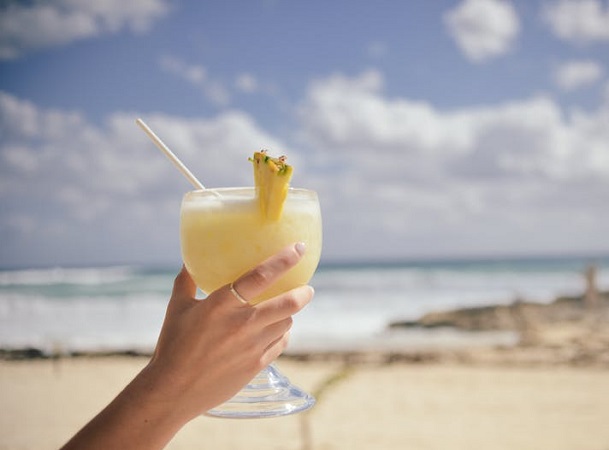 How To Do A 5 Day Juice Cleanse
The 5 day juice cleanse is a great way to address issues relating digestion, constipation, failing health, weight loss, lethargy and more. There is, however, a method to it.
It is recommended to start your day with a glass of warm water with some lemon or lime juice followed up with your first glass of juice.
Drink juice a minimum of five times during your day and make sure you drink lots of water in between the glasses of juice.
You can drink the juice in the morning, mid-morning hours, lunchtime, around four pm in the afternoon and at 8 pm in the evening.
Now at the end of the day, you may indulge in a warm cup of herbal tea. This may help to soothe your cravings and dampen any hunger you might experience.
Exercising During A Juice Cleanse
It would be prudent of you to take part in light exercises through the five day juice cleanse. Avoid energy-intensive activities because your caloric intake will be much lower.
In the morning take a 20 to 30-minute walk, in the afternoon take a 15-minute walk or slow run and in the evening, you can walk for 20 minutes.
Have plenty of rest and where possible, you may soak in a warm tabor get a steam bath. Repeat the routine for five days while making sure you try out a new fruit and vegetable juice recipe.
Absolutely avoid any cheat meals and snacks during the five days. You may instead settle for a light salad or some berries.
Delicious Recipes To Consider
While completing the 5 day juice cleanse you won't just be detoxing and loading up your body with nutrients and vitamins.
It also aims to eliminate some comfort food you may have become accustomed to. Once the juice cleanse is over you won't crave those sort of foods as much.
Your fruit and vegetable juices should not be boring or bland. In fact, nutritionists recommend indulging in a colorful juice fast to liven up the whole experience.
Incorporate as much color as you possibly can. Below are some juice recipes for your consideration.
Apple, Carrot and Lemon juice: It should contain 4 carrots, two large apples and one lemon.
Apple, Carrot and Ginger juice: This winning combination contains three carrots, two apples and a small piece of ginger root measuring about an inch or 2.5cm.
The sunrise combo: It contains two oranges, four carrots and one beet.
Green Lemonade: Eight kale leaves, two celery stalks, three handfuls of spinach, one green apple, one cucumber, and one lemon.
Peach Delight: Two ripe peaches, one sweet potato, one red apple, a handful of blueberries and a dash of cinnamon.
Apple-Beet juice: One apple, one beet, three carrots, a small piece of ginger root measuring about an inch, and three cups leafy greens.
As you can imagine, I could go on and on with juice recipes. I will, however, recommend that you experiment with different leafy greens and fruits.
It is always advised to stay hydrated by drinking up to two and a half litres of water or more. You might also want to throw in some coconut water and a lot of citrus inspired juices.
Other cleanses to try: