Many people worldwide suffer from asthma. But, did you know that drinking aloe vera juice for asthma can help relieve your symptoms?
We're looking at how aloe vera juice can help asthma symptoms in the following article.
Read on to find out more!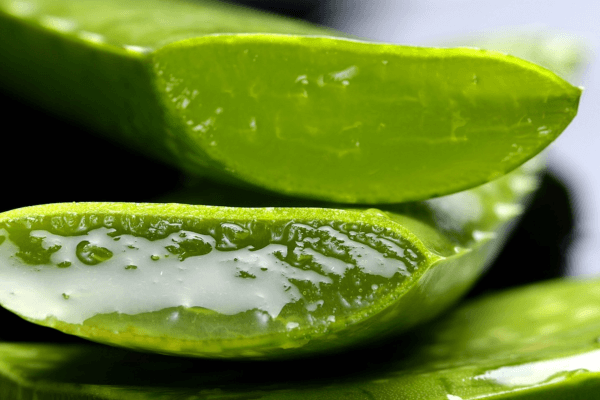 How Does Aloe Vera Juice Work for Asthma?
Aloe vera is meant to be a preventative measure, helping to reduce inflammation in your body. As asthma attacks occur when the bronchial tubes become inflamed due to an allergic reaction. The inflammation causes your airways to constrict.
Aloe vera juice for asthma should be part of a routine regimen, not meant for emergency relief.
The way aloe vera benefits asthma is by reducing inflammation on a regular basis, in conjunction with other medications as needed, depending on the severity of your asthma attacks.
How long until it starts to work?
Regular ingestion of aloe vera juice should lead to less frequent attacks. Aloe vera juice for asthma treatment does not work instantly-be patient.
It can take one month of aloe vera juice treatment for every year you've had asthma.
What Is Asthma?
Asthma is an allergic reaction that many people suffer from and it can be scary. The feeling of your airways constricting and finding it near impossible to breathe is frightening for anyone at any age.
So it's no wonder that we look for ways to prevent these scary situations. Many people have regular medications, inhalers and breathing treatments to help them.
Of course, these are full of chemicals that can have serious side effects. Or maybe you just need some more help than your current medical regimen is giving you.
Some asthma sufferers are plagued with a chronic cough, that is disruptive of their daily lives and causing them to lose night after night of sleep.
Whichever type you or your loved one is, it's worth trying aloe vera juice for asthma, as it is all natural and free of harsh chemicals.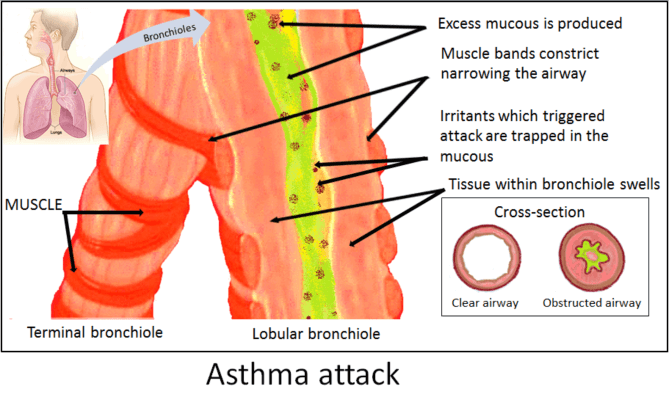 What are Aloe Vera Juice Benefits For Asthma?
Aloe vera is considered to be a very potent anti-inflammatory and immune boosting plant. It contains campesterol, B-sitosterol, bradykinase, phyto steroids, and lupeol.
However, the main compound that makes aloe vera the powerhouse medicinal that it is, is called acemannan. Acemannan is a polysaccharide made up of mannose, glucose and galactose monomers, and is the compound that fights asthma as well as numerous other ailments.
Aloe vera juice is for asthma as well as a host of other ailments, all while providing numerous vitamins and minerals and helping to cleanse your stomach for better nutrient absorption.
How Much Aloe Vera Juice To Drink Daily?
You should drink aloe vera juice daily, in small quantities, such as 3 to 4 ounces. Also, drink it slowly and mix it with honey or lemon juice to help with the flavor.
Additionally, drink it first thing in the morning, if possible, to get the most benefit out of drinking aloe juice for asthma.
As aloe vera juice can act as a laxative, you probably should avoid drinking it before bedtime.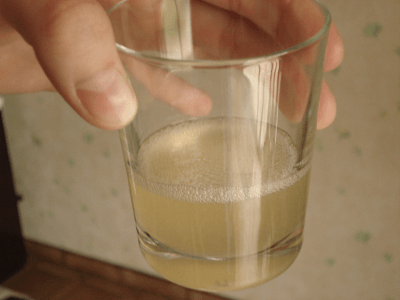 How to Prepare Aloe Vera Juice For Asthma
Creating aloe vera juice works a bit differently than preparing other juices. You can't throw whole aloe vera leaves into a juicer as you shouldn't consume the leafy rind.
You only need one leaf at a time for aloe vera juice. Wash the leaf and place flat side up on a plate, or some surface.
Cut off the green rind from the top (flat) side of the leaf, exposing a clear, gel-like substance in the center.
Scoop out the clear substance with a knife or spoon.
Add 1 to 2 tablespoons to the juice combination of your choice or even just plain water.
Considering the many benefits we've come to understand of aloe vera, it comes as no surprise that aloe vera juice could help asthma sufferers.
Aloe is easy to grow as well, so you can always have some on hand to add to your juice routine. You should certainly try to add aloe vera juice for asthma to yours or your loved ones' juices today!
For more on the other benefits of aloe vera, click here.