Grapefruit is a commonly eaten fruit for breakfast and many of us are aware of its cleansing and healing effects for an oncoming urinary tract infection. However, we are often told to avoid grapefruit for its effects on medications. This begs the question: is grapefruit juice good for you?
The short answer is: most likely, yes! But, there are also some things you should be aware of if considering adding grapefruit juice to your diet. Today we take an in-depth look at grapefruit juice, the benefits and the side effects.
Keep reading for more information and the answer to the question, is grapefruit juice good for you?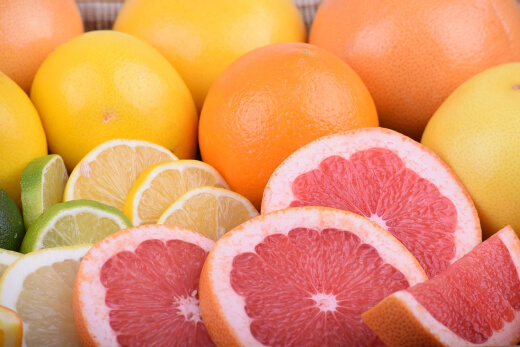 Grapefruit Juice Health Benefits
Grapefruit juice has numerous health benefits. Grapefruit juice is 92 percent water, making it one of the highest water content fruits. Additionally, grapefruit juice is very high in nutrients while being low in calories.
Grapefruit juice is considered low-glycemic index and may be able to help lower blood sugar.
Grapefruit juice can help lower cholesterol, specifically LDL or "bad" cholesterol. It can also help lower triglycerides, which also cause damage to your arteries. Speaking of cardiovascular health, grapefruit juice helps to lower your blood pressure as well.
Grapefruit juice can give your immune system a great boost and speed up the healing process of wounds!
Grapefruit juice may be able to help prevent certain types of cancers, particularly prostate, pancreatic, colorectal and esophageal.
Taking into consideration all of these benefits, I believe one would have to consider answering yes to the question, is grapefruit juice good for you?
Breaking Down Grapefruit Juice Nutrients
In the search for whether or not we can answer is grapefruit juice good for you, we need to understand the specific nutrients contained in it and what they do for us.
Grapefruit juice is a storehouse of powerful nutrients that our bodies need to perform their best. Let's take a look at specifically what nutrients we get to partake of when drinking grapefruit juice.
Vitamin C boosts your immune system. It helps to protect your body from bacteria and viruses that can make you sick. It also shortens the recovery time during illnesses, such as the cold or flu. Vitamin C also helps to protect cells from cancer causing damage.
Vitamin A is helpful in reducing inflammation and protection against disease.

Check out our list of natural anti inflammatory juices.
Fiber helps you to feel full for longer as it takes longer to digest. Fibers helps with weight loss because it helps you to eat less because you don't feel hungry as often. Fiber is also great for heart health!
Water helps with weight loss as well. Water content in grapefruit juice helps with feeling full and therefore reduces the calories you consume.
Potassium is a mineral that assists with proper heart health. Potassium deficiency can cause muscle pain and cramping.
Beta-carotene is an antioxidant that is particularly beneficial for reducing hearth disease, cancer and eye disorders.
Flavanones help to reduce blood pressure and cholesterol.
Citric acid helps to prevent oxalate kidney stones by helping to flush out excess calcium.
Phytochemicals, called naringenin and limonin, fight cancer cells and help them to self-destruct.
See our list of cancer fighting juices.
Small amounts of Vitamin B, zinc, copper and iron also help to benefit your immune system and strengthen your skin!
Is grapefruit juice good for you? These nutrients say YES!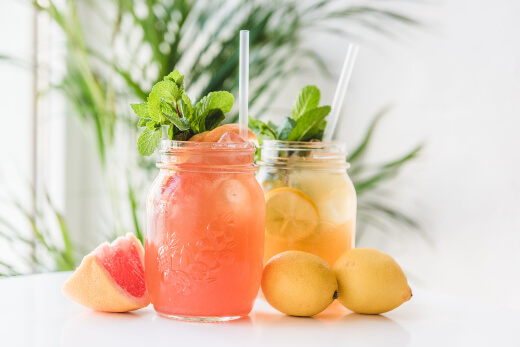 What Is Lycopene?
Grapefruit juice contains a compound called lycopene. Lycopene is a carotenoid antioxidant responsible for giving grapefruits their red color and for destroying free radicals.
Because of the effects of lycopene on free radicals, this is yet another reason we can suggest a positive answer to: is grapefruit juice good for you?
Benefits of Lycopene
Lycopene destroys free radicals that are responsible for causing damage to cells. The damage caused by free radicals is significant. It includes heart health, brain health and some cancers.
Free radicals are responsible for adding to the risks of heart disease, Alzheimer's and breast and prostate cancers.
Other benefits of lycopene are the ability to protect the cell's wall and slow down the aging process for your skin. Additionally, lycopene can help with male infertility by increasing sperm count. Again, is grapefruit juice good for you? I believe so, yes.
How to Get Lycopene
While you can take multivitamins that contain lycopene, it is best to regularly consume red fruits and vegetables, like grapefruits. It is recommended you ingest 15,000 IU, or 9 milligrams, of various carotenoids, including lycopene.
Lycopene Side Effects
The only known side effect of lycopene is an orange hue that your skin can take on upon excessive lycopene ingestion. This is harmless and will go away after reducing lycopene intake.
What Is Cryptoxanthin?
Among the many beneficial nutrients in grapefruit juice is cryptoxanthin. Cryptoxanthin is a carotenoid antioxidant, like lycopene, that has many benefits, including fighting free radicals. Is grapefruit juice good for you? Yes!
Benefits of Cryptoxanthin
Cryptoxanthin is considered to be a rich source of retinol, similarly to beta-carotene. Retinol is converted by your body to Vitamin A.
Cryptoxanthin has been shown to help decrease the risks of certain cancers and degenerative diseases.
For example, cryptoxanthin has been linked to prevention of lunch, cervical and colon cancers. Cryptoxanthin has been shown to promote healthy vision and prevent macular degeneration.
Additionally, cryptoxanthin has been shown to prevent other conditions such as infertility and asthma.
Cryptoxanthin also helps to delay osteoporosis by boosting bone health.
Once again, we ask: is grapefruit juice good for you? And once again, we have to suggest that for most people, the answer is yes!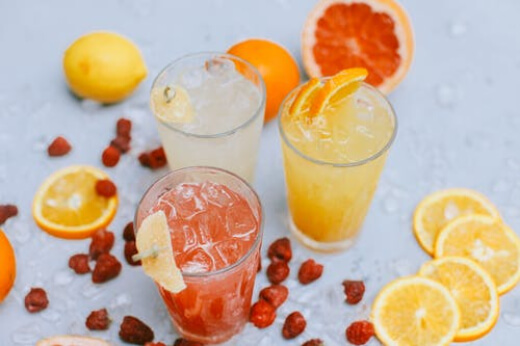 Grapefruit Juice for Weight Loss
Yet another reason to inquire, is grapefruit juice good for you for weight loss? Continue reading!
Drinking grapefruit juice can help you with losing weight! Drinking grapefruit juice can help to curb your appetite. It can also help to control the production of insulin and improve insulin resistance.
When your body produces too much insulin it makes it harder to lose weight. Grapefruit juices ability to affect insulin levels helps your body not to produce excess insulin!
The main attribute of grapefruit juice to help with weight loss is nootkatone. Nootkatone activates an enzyme that boost metabolism and helps to prevent obesity.
Grapefruit juice has been compared to weight loss drugs and outscored them, both in effectiveness and safety! Wow! Is grapefruit juice good for you for weight loss? Absolutely!
Additionally, grapefruit juice contains bromelain, which has been shown to reduce cellulite by stimulating the nervous system. This can have a slimming effect as well!
How Much Grapefruit Juice to Drink?
To aid with weight loss, you should drink 8 ounces of grapefruit juice.
When Should You Drink Grapefruit Juice?
You should drink grapefruit juice about 20 minutes before your main meal to help curb your appetite and moderate insulin levels.
Grapefruit Juice Nutrition
When asking ourselves, is grapefruit juice good for you, some of us really like to see things broken down into numbers, so let's look at those now!
1 Cup of grapefruit sections has:
74 calories
2 grams of fat
0 milligrams cholesterol
0 milligrams sodium
7 milligrams potassium
6 total carbohydrates
5 grams dietary fibers
4 grams protein
132% Vitamin C
43% Vitamin A
1 Cup (8 fluid ounces) Grapefruit Juice (fresh, raw, no added sugars)
3 calories
7 total carbohydrates
2 grams protein
22% Vitamin A
156% Vitamin C
11% Potassium
222 grams water
(Percentages based on 2,000 calorie diet per the Recommended Daily Allowance)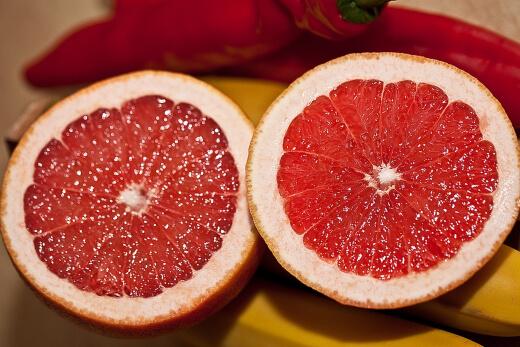 Other Grapefruit Juice Facts
While all colors of grapefruits are good for you, the red and pink varieties are the best. Juice from red and pink grapefruits provide the most nutrients, specifically antioxidants!
Even the pith is good for you! Yes, that bitter white part between the outer yellow-orange layer and the white, pink or red goodness inside, is full of antioxidants and fiber. If you can stand the bitterness, go ahead and throw that in as well.
However, there are side effects to drinking grapefruit juice. Continue reading to find out about grapefruit juice side effects as they could affect you!
Grapefruit Juice Side Effects
You may need to avoid grapefruit juice if taking certain medications. Grapefruit juice can cause your body to metabolize medications differently.
There are substances in grapefruit juice that keep your body from producing the cytochrome P450, which is an enzyme your body needs to metabolize medications properly. Certain medications are more likely to be affected than others.
Consider the possibility of drug interactions if you take any of the following medications:
Certain allergy medications
Some blood pressure medications
Cholesterol lowering drugs
Erectile dysfunction medications
Fentanyl patch
HIV/AIDS drugs
Xanax (alprazolam)
The acid in grapefruit juice can cause tooth enamel to erode. After you drink grapefruit juice, be sure to rinse out your mouth with some water and wait at least 30 minutes before brushing your teeth.
Unfortunately, there are some downsides to drinking grapefruit juice. In these cases, is grapefruit juice good for you? Maybe not. You should consult your doctor or pharmacist before drinking grapefruit juice.
Is Grapefruit Juice Good for You?
We've now taken an in-depth look at the properties of grapefruit juice. What are the health benefits? What nutrients does grapefruit juice contain? Are there side effects? With all of this important information, you can take everything we've told you and for yourself answer: is grapefruit juice good for you?